Federal Appeal Filed Challenging Florida Atlantic University's Unconstitutional "Outside Activities" Policy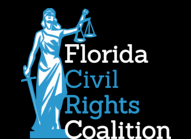 Miami, Florida – Attorneys for James Tracy filed an appeal to the 11th Circuit U.S. Circuit Court of Appeals of the summary judgment rulings granted by the District Court in favor of Florida Atlantic University ("FAU") and various public university officials. Tracy's lawyers also argue that the jury verdict should be reversed and the Court should grant judgment in Tracy's favor as a matter of law.
James Tracy was a distinguished tenured faculty member in FAU's School of Communications who taught journalism history, communication theory, and courses on the media's coverage of conspiracy theories. Tracy received awards for his work, regularly earned excellent reviews, and was a former president of the FAU faculty union.
Despite Tracy's outstanding academic record, FAU fired Tracy in retaliation for controversial posts he made on his personal blog questioning the legitimacy of the Sandy Hook Elementary School massacre. In January 2016, FAU terminated Tracy's tenured professorship, falsely claiming he had been "insubordinate" for failing to disclose his blogging activity under its conflict of interest outside activity Policy.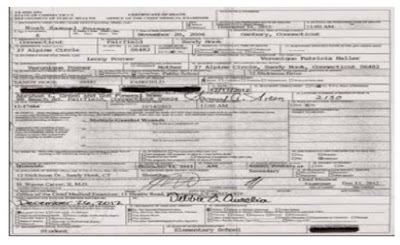 The fabricated death certificate for "Noah Pozner"
On appeal, it is argued that summary judgment should have been granted in Tracy's favor by the District Court, since the Policy FAU used to terminate his professorship is unconstitutionally vague "because blogging is not mentioned as a potential conflict of interest, key terms used within the Policy are undefined, and FAU does not have a policy on blogging.
Over twenty professors have blogs or other online speech activities, and Tracy is the only one to have ever been required to report, much less disciplined, for failing to report under the Policy. This is all the more compelling given that Tracy's blog was publically available and well known to FAU, and his speech was widely reported and highly controversial."
The record demonstrates FAU's Policy violates the First Amendment "because it fails to provide employees with a reasonable opportunity to understand what blogging it prohibits and authorizes" and the Policy "did not provide sufficient guidance as to what blogging had to be reported, it could not be enforced without reference to the content of an employee's speech, thereby facilitating viewpoint discrimination targeting disfavored speech. Indeed, FAU found Tracy's posting violated the Policy despite having no policy at all on blogging while it fully protected expression that it favored."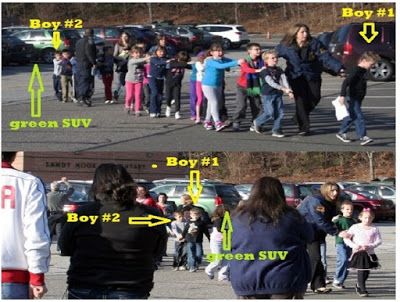 Shannon Hick's staged photographs for The Newtown Bee
Additionally, Tracy's lawyers argue that the jury verdict (that Tracy's speech was not a motivating factor in his termination) is contrary to overwhelming evidence, and no reasonable jury could have determined that Tracy's speech was not a motivating factor in his termination because:
Tracy's blogging was obviously not a conflict of interest;
FAU's reason for firing Tracy was legally insufficient;
FAU's history of disciplining and monitoring Tracy's blog;
FAU's selective enforcement of a vague Policy;
Evidence of complaints and negative publicity;
FAU's termination letter citing the blog; and
FAU emails celebrating Tracy's termination.
Moreover, the District Court wrongfully excluded evidence that directly impacted Tracy's ability to enforce his rights at trial.
The full brief is available
here
.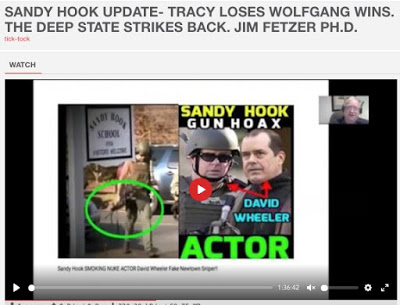 Editor's note: For further substantiation that Sandy Hook was a FEMA drill for gun control where no body died, see "Sandy Hook Update: Tracy loses, Wolfgang wins. The Deep State Strikes Back!"
Please follow and like us: