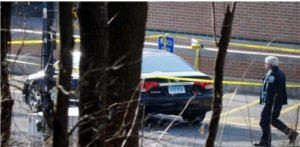 Mr. President,
The Sandy Hook event, now almost seven years later, has produced more questions than answers. One of those unanswered questions concern the car brought to the school on the day of the shooting by the alleged shooter, Adam Lanza. We were told Adam drove his mother's 2010 Black Honda Civic to the scene before he walked into the Sandy Hook Elementary school and killed 20 children and 6 adults.
The media showed the car reported by Connecticut State police and was searched for weapons and clearly has the license plate of CT 872-YEO. The official released Sandy Hook Report issued by the State of CT also has their video 
CDMCS Vehicle Processing 
of a 2010 Honda Civic with the same license plate:

After further research, it appears that Nancy Lanza's black 2010 Honda Civic can be found in Newtown, CT tax records along with a 2009 BMW and 2006 Toyota Corolla. However, the car in question is shown to have a license plate listed as Connecticut 872-YEO. Initial reports claimed the car was registered to a "Christopher Rodia", but that information was debunked when background checks on Rodia indicated that he did not own a 2010 Honda Civic and had an alibi for the morning of the shooting.
However, other questions remain and need to be answered. First, the license plate, when traced via through the DMV, turns out to be owned by the Dane County Sheriff's Department in Madison, WI. The CT license plate also returns search results for a 2010 Ford Silver Crown Vic Police Interceptor, issued, 03/29/2012, which was prior to the Sandy Hook shooting. Its listed activity is "PTT" and Registration Type is for "GOV" use. The VIN number for this vehicle is 2FABP7BV4AX134170. Separate databases yield conflicting results for the same license plate considering the owner of is Dane County Sheriff's Department but also listed as a 2010 Honda Civic and the license plate is listed as a police interceptor.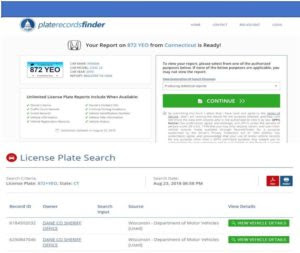 So how does a CT plate, registered as a police interceptor that is owned by the Dane County Sheriff's Department, WI end up on a 2010 Honda Civic, shown as the vehicle the alleged shooter brought to the scene that day? Shouldn't the owner (Nancy Lanza) be the registered owner of the license plate? What more direct and obvious proof could we have that law enforcement was in on the scam? Does anyone think they were unable to track the license plate on the car of an alleged mass murderer?
Upon researching the Dane County Sheriff's Department, I discovered they play an important role in Active Shooter Training and has their own training academy. According to their 2012 Annual Report,
"The Dane County Sheriff's Office Special Events Team (SET) has been successfully deployed to large gatherings, protests, and disturbances since the 1960's. SET is comprised of sixty-four members and utilizes a mini-team model. This model facilitates communication and addresses issues of consistency and accountability. Given the target rich environment of large crowds, this structure provides for an easy transition to an active shooter scenario or other rapidly evolving threats. In 2012, The Dane County Special Events Team participated in several deployments including visits by President Obama to the University of Wisconsin campus in October and downtown Madison in November."
Dane County Sheriff David Mahoney, Democrat, recently met with you, Mr. President, in a roundtable discussion in the Roosevelt Room during in a week-long conference. Your focus was on building the wall to control migration into the nation (as it should have been), while Mahoney wants more gun control, more mental health agenda and to continue his active shooter charade. Had you have known, you might have asked why the car at the Sandy Hook shooting is registered with his own department.
Another student of Sandy Hook has discovered the American-Israel Education Foundation conducted a conference on "Law Enforcement to Israel" (10-16 April 2011), funded by ((((((AIPAC)))))), two of the participants of which were Sheriff David Mahoney from Dane County and Captain Kevin McMahill of the Las Vegas Police Department, which recently featured its own spectacular shooting event. We have a cozy group of law enforcement officers tied to Israel, Sandy Hook and Las Vegas, too.
Very Respectfully,
Stephanie Sledge
References: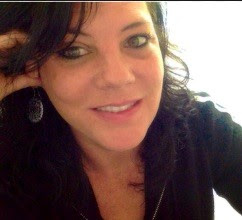 Stephanie Sledge is the creator of 
The Government Rag Educational Alternative News
 website. She is an author, independent researcher, freelance writer and investigative journalist. She graduated from the UN-sponsored Melvin D. and Valorie G. Booth School of Business, Northwest Missouri State University, with a degree in "Big Business" management, which led to the realization that all the economic models being taught were globalistic models meant to indoctrinate future business managers to think like global players and to manage money like the money masters. Once she began thinking outside the box, she was driven to explore alternatives to conventional thinking and eventually found 
The Government Rag
.
See Especially:
See Also:
Please follow and like us: