Mr. President,
In April, two parties claiming to be parents of victims of the Sandy Hook shooting filed a lawsuit against Alex Jones for Defamation.
Neil Heslin, the father of a 6-year-old boy killed in the shooting, and Leonard Pozner and Veronique De La Rosa, who lost their own little boy, filed the suits in Austin, Texas, where Jones' conspiracy-minded media outlet is based. Each suit is seeking more than $1 million in damages from Jones, Infowars and a related company, Free Speech Systems LLC. Infowars reporter Owen Shroyer is also named in one of the suits. 
Since that time 6 others have come forward with charges against Jones regarding the Sandy Hook shooting.  All Eyes are now on Jones to see whether he fights these charges, as they are easily dismissed by just going through with discovery, or whether he supports the Sandy Hook School shooting lie and the political operators who created the hoax to manipulate the public.
Neil Heslin refuted his own testimony to Congress with a photograph of the son, Jesse, he claims to have lost at Sandy Hook. This is about a year after the shooting, so if Jesse was about six years older when he was shot, then so should his father be about seven years older than shown in the photograph. But he actually looks at least seventeen years older, because they used out-of-date photos to fake the kids.
If Jones "Prays and Pays" instead of properly fighting this lawsuit, it can mean only one thing.  Jones has agreed to give The Sandy Hook School shooting credibility while disgracing and selling out his audience. The Sandy Hook shooting is easily seen, beyond a reasonable doubt, to have been a FEMA drill organized at a school which had been previously closed.  The 'for-television' presentation, Sandy Hook shooting, was poorly produced, including shoddy and weak-minded crisis acting and included an implausible narrative which was offered as testimony for the events of that day.
Should Jones sell out his constituency and offers his credibility as a sacrifice to the egregious lies of the Sandy Hook shooting, it will be a major setback to those fighting for a return to Law and Justice, for those fighting for Truth and Integrity of Media.  If Jones sells out to these extremely dangerous, and capable of any act-of-evil controllers prosecuting serial staged shootings for gun confiscation in America; it will mean his career was for nothing and that he was a playing a role.
If Jones sells out his audience and followers it means the most horrendously brutal and bloody attack by mentally ill, psychopaths, will have no means of being opposed without weapons, and this is the very reason they are lustfully pretending to harm American children and terrorizing the American people to get those guns based upon the false premise that more guns mean more homicides, contradicted by the facts: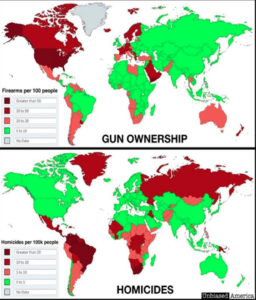 Sandy Hook is just one more link in a chain of events created to facilitate events in the United States that can be used to disarm Americans. Americans can, after feeling the endless imputed guilt of faked school shootings, voluntarily hand over their guns as in Scotland and Australia, or they can face each other as media-mind-control propaganda machines agitate for a Civil War.
Or Americans can stand now against a government corrupt and lost to hostile usurpation and immediately began the process of trials and jail-time and finally hangings for people and persons committing treason against the United States Constitution and the People at large.
Very Respectfully,
Jack Mullen
Reference: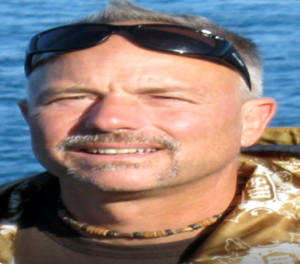 Jack Mullen lives his life seeking truth. He has a Bachelor of Science degree in Electrical Engineering and was awarded a scholarship via Teaching Fellowship as he completed the Master of Science program in Electrical Engineering at West Virginia University. He also graduated with Most Outstanding Student Award, earning an MBA from Frostburg State University, part of the University System of Maryland. Jack is also an avid computer programmer and network engineer, with interests in ethical hacking, network security, data analysis and more. Jack is an avid reader, student of truthful history, a Certified Chinese Kenpo instructor and lives in Wild Wonderful West Virginia.
See Especially:
See Also:
Please follow and like us: