Joe Biden, like Hillary Clinton, has resorted to reliance upon a body double, no doubt because one of the side effects of the anti-dementia medication he is taking is incontinence and he can't go for 90 minutes without changing his adult diaper. On Hillary, check out "Fake News: Issues of Identity". On Joe, see for yourself, below: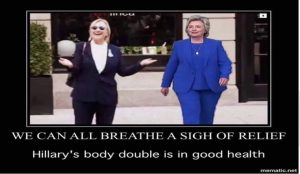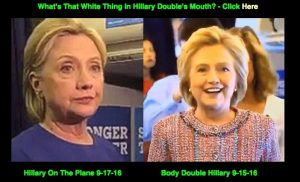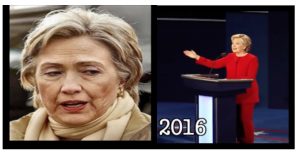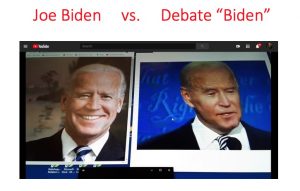 Biden has ear lobes, his double does not. Biden has a smoother chine, his double strongly dimpled. Biden has a wider cranium, his double a narrower. His double appears to be a more diminutive version, where James Woods was the first to observe that the double has brown eyes, while Biden's eyes are blue: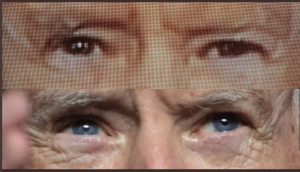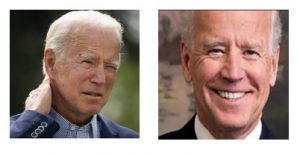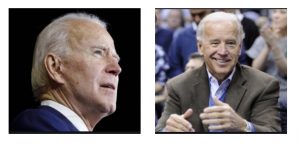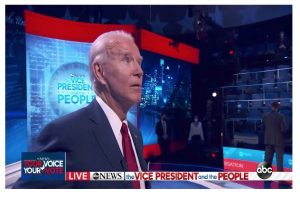 It turns out that ears cannot be surgically altered and are just as distinctive as fingerprints. So take a look at the final debate tonight and ascertain for yourself when it's Joe Biden or his body double debating Donald J. Trump. The Democrats have done this before (with Hillary) and now they are doing it again.
Please follow and like us: