Mike Palecek
So, yeah, I'm sittin' here at the kitchen table worryin' about if there's still enough time to get my boat out on the lake for ice fishing.
And other stuff, getting the dishes done, at least started, get them soaking. Being a perfectionist, I usually like to let them soak for two or three days.
See, I am in my first week of retirement and well …
And of course, I'm writing a new best-selling book what else would I do. And I'm supposed to complete or at least look at this list of daily and weekly duties on the refrigerator, and I sit down in the living room with a nice blanket over my legs and all the lights out because I like to be cozy when I pray. I used to pray when I was in the seminary and I asked God to send me out on wonderful, dangerous [just kinda] missions, slay Republican dragons, fulfill my density, and just be humbly extremely famous for being good, maybe the best ever.
And so, I'm praying, remembering all of this that happened back in 1979, that was the day before yesterday and now it's not. After those innocent, hopeful, stupid days, shit happened, of course, like it does. In there somewhere I went through a no-God phase, but now since I'm at retirement age it seems like a good time to renegotiate my position on the afterlife. So, I sit down in the comfy chair, close my eyes, put my hands prayerfully in prayer position and give God the good news, I'm back!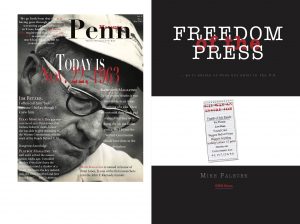 Open my eyes, look at the clock, and there are still one hundred hours left in the day. To do whatever I want. Hmmm.
I return to the kitchen table, write a little bit, look around.
Pull everything from the cupboards because I was supposed to "come up with something" for supper. And so I think of those cooking shows where they give you half a pineapple, three tomatoes, a bag of Doritos, a sledgehammer and say, "fix dinner."
So I throw all these bags and half bags and cans on the counter and let them get to know each other, and then I look around.
These days you have to go on the computer to make an appointment at Anytime Fitness. I have to go to Anytime Fitness of Somewhere Fitness or I will die. At least that's what I have convinced myself of. And take certain pills that I have taken for about twenty-five years and if you are like me you know what I'm talking about and if you are not, God bless you.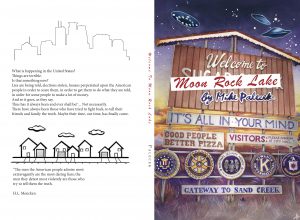 So. I am driving in my black car.
Oh, yeah. I retired from my job at a facility for disabled adults. Since March I'd been reading and watching and thinking about the covid thing, right? Of course. You really have no choice. And so, finally, I decided that I would tell the management that if the mask requirement was not lifted by Christmas then I was quitting. And since I had also recently turned 65 I would be able to retire, blah-blah-blah, all fit nicely into a kind of neat little package for me to make a strong, courageous statement and also be able to honorably go sit in the garage with the wood stove and eat Doritos for the rest of the winter.
And a couple months prior to that I had been told by said management that I could no longer drive my bus routes to pick up clients because my memory was not so good. I don't agree, you can't fight them, or course I'm going to think that, blah-blah-blah, anyway.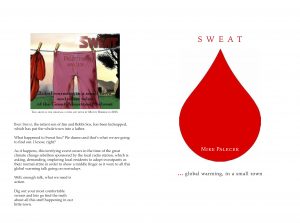 I'm driving my black car. If I look in the glove box I would see that it's a 1997 Honda Accord, but if I do that I will cause an accident so I don't, I just listen to classical music and KFAN radio in Minneapolis.
KFAN is telling me, as they always do, as little about sports as possible and as much as possible about how crazy I am as being one of those. I would guess they receive scripts from somewhere, but that would be crazy, I realize, because they have told me so.
Okay, I park and reach for my blue mask. You have to wear them in Anytime Fitness and if you do not you will die. I am a very sneaky old man so mine has a slit cut in the mouth area in a Che image, so I can breathe.
As soon as I climb on the bike I pull the mask down from my nose a little, not all the way or someone might tell someone and I will get kicked out and will die. I switch on the TV on the bike and search for something on the Trump rally in Washington, D.C., knowing they won't have it, because it looks like the ATF budget has been cut because all the sports channels are gone and have been replaced by quilting shows and Bob Ross.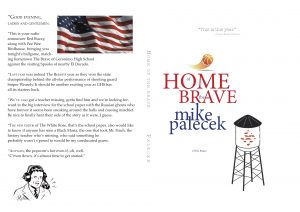 But there it is. It's on NBC.
At home, before leaving, on the computer, I had watched some of the rally, heard Trump talk, and that can only last for a while, until I start remembering all that he is not, Iran, allowing the killing of wolves in Minnesota, the border fence. There is a lot not to like.
But anyway.
There are these people, protesters, on the steps of the Capitol and, as an old civil disobedience peacenik type guy it looks like that's what they are doing, sitting on the steps and refusing to leave. And I'm getting into the peddling, looking around, pulling the mask down just a little off my nose, open up the mouth space a little more, getting bolder and bolder, rebellious.
And then.
These people kind of surge up the steps, and the cops retreat, run up the steps, and the people keep coming, and more join them, and I get chills. The people get to the top and they are waving flags and calling for the others to join them.
And it's freaking wonderful.
Wow.
I watch them and feel good, for them, for what they have very likely gone through, well, since March at least, with the covid operation, and the election operation. And I think they are thinking about how this is the revolution and finally, finally, finally.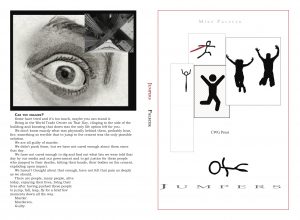 I think about all those who have gone through so much and done so much and tried so hard to make sense of this all and find some way to fight, to do good. I realize the whole world is watching and recall how that was used before by others also trying to do good, to fight the all-powerful who most of the time seem to be too big, too powerful, and then all of a sudden, not so much.
I think of Bill Blackolive, down in southeast Texas, in a trailer, who has really no other way to fight other than to study and learn and suffer through all of this, because he knows what's up, cares enough to learn what is going on, and then what do you do when you know and you also know there is nothing you can do. This is for him. He is there, waving a flag from the top steps of the Capitol.
Of course I have long turned off the sound because Lester Holt is on TV. I don't need the sound to know what Lester Holt will tell me. And I wonder about who is also in that crowd, and what plans are now being formulated to twist this reality into something else, but for now it's real, right in front of me, and so I think of all the people in there, maybe somebody has a sign, or is shouting about 9/11, Boston, Waco, Oklahoma City, the Berrigans, Randy Weaver, the people still in prison from the '60s, because it's all about that, and more, much more. And maybe there is an old guy up on the stage of the chamber, a mask over his face, pounding a gavel, shouting at the entering protesters, "And I suppose we never went to the moon, either?"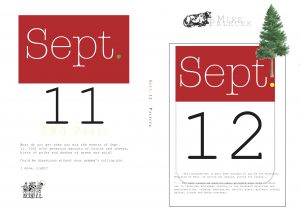 This is about free elections, a time when the media won't lie to us, when the people will at least have a freaking chance.
Maybe we will be able to talk to each other, without risking Household Volcanic Eruption. I recently sent to a relative a link to videos showing empty hospitals, an interview with Catherine Austin Fitts and a South Park bit, was told not to ever do that again. I won't. Just as I was advised by a college friend sometime this summer:
"Well, pretty warm here, but fall is coming next week, if you can believe the weather people. Sorry Mike no time to watch your opinion and a few others, I'm sure I can find all kinds of opinions to the contrary, but I'll use the mind the good Lord gave me to process quality print information and make my own decision and once again Dr.[ ] and his wife [ ] are both Medical doctors on the front line with the VA system in [ ] and their experience and opinion outweighs any internet you tube that any bone head can put out there. What happened to good quality journalism with fact checks and validation before putting misinformation out, we're living in age of "everybody has an opinion, but they also have an asshole and I don't need another one. "Sorry, but glad to hear the weather is good, when's that grandchild due?"
So, yeah, I'm back home now, back at the kitchen table, back on the computer looking for reports from Washington, when Susan [not her real name, her real name is Ruth] comes up the steps, home from work at the same place I used to work, asking about Washington, "when did it happen! … you do NOT mix rice with spaghetti! … were they Proud Boys? … someone said they were waving Confederate flags … they said on TV "shots were fired."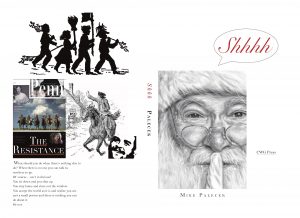 And so now I'm sitting in the garage. I have a good fire going, extra wood all around me, empty beer cans, whiskey bottle broken glass and old Prozac containers lying around, for ambiance. I'm writing, trying to write.
As of yet I have not seen any more reports from Washington, am not up to the minute on all that happened there, just trying to close my eyes and feel, just for a moment, some good thoughts, some good things.
I probably don't know anything about the real stuff, the educated reports that have probably already come out, that will come out, about what is really going on, I just know how I feel at this moment.
And by the way, if you believe any of what I've told you here, then I've got a duck blind in the woods behind our house to sell you and these here books, these stories about slaying dragons.
— Mike Palecek
Saginaw, Minnesota
Please follow and like us: